Hello. We are Tim and Amanda.
---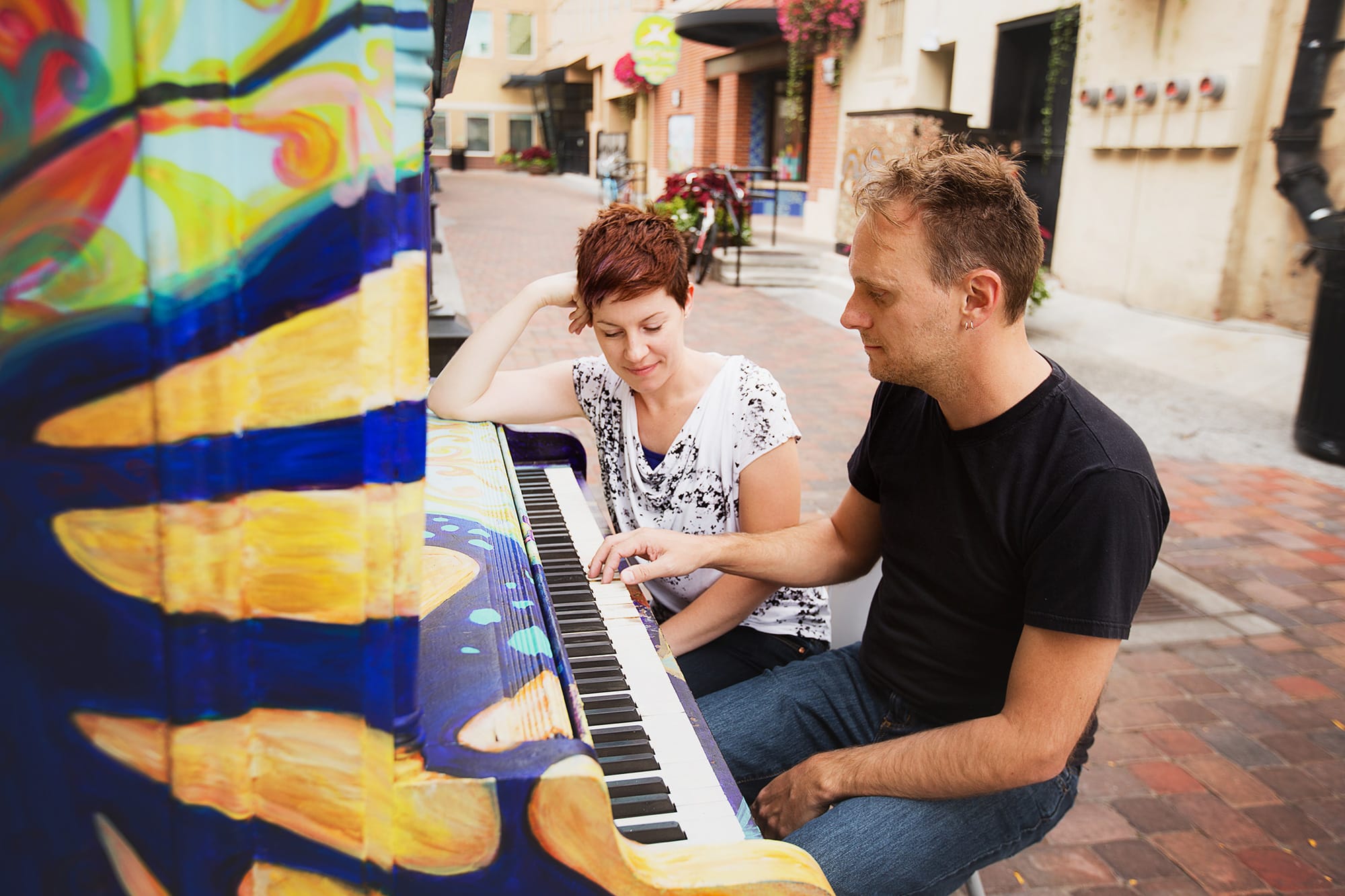 We are a dynamic, graphic-designing, partners-in-life-and-work duo.
Things you definitely want to know about Tim:
He grew up in Thermopolis, WY, which literally means "hot city." It is home to 3,000-ish people, Hot Springs State Park, The Wyoming Dinosaur Center, and one stop light.

In high school, The Cure's Disintegration album got stuck in his car's cassette player for three years, volume at 11, yet it is still one of his favorite albums.

He is a Marvel fanatic, and is mastering the art of inking, flatting, and coloring comics.

He has a blog. #shamelessplug

He has an extensive collection of bobbleheads, socks, and graphic tees.

He excels at: grilling; playing guitar, keyboard, and drums; video gaming; illustration; accents; and drinking mass quantities of iced tea.

He likes tacos. A lot.
Things you definitely want to know about Amanda:
She grew up in Pueblo, CO, which is home to the Colorado State Fair and the best green chile in Colorado (maybe even the world).

She has created an impressive list of potential band names, including The Frickin' Hiccups, Svetlanabot, and Gary the Parasite.

She is on a quest to find someone who can cook the perfect poached-medium egg.

She is currently learning to hablas español and wonders, 

¿Por qué

 hay

 tantas p

alabras

?

She loves the 1980s, in particular: John Hughes; new wave; Oregon Trail; mix tapes; and when MTV actually played music videos.

She excels at: cooking; gardening; collecting cooking gadgets;

internet stalking, er, 

research; organization; Farm Heroes Saga; and bumping into stuff.

She likes enchiladas and panang, but not at the same time.